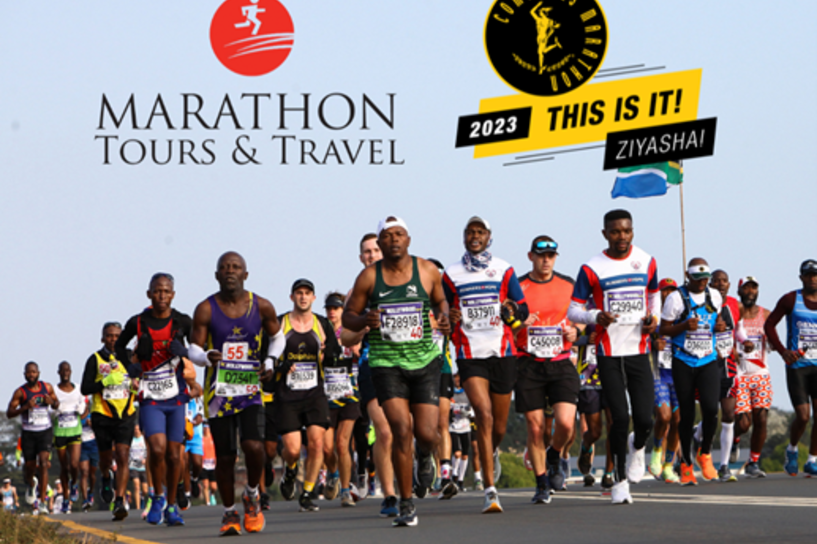 EXCLUSIVE OFFICIAL INTERNATIONAL TOUR OPERATOR
Do you live outside of South Africa and need a Comrades Marathon entry and accommodation package that takes care of you? Look no further than our official international tour operator, Marathon Tours & Travel.
Marathon Tours & Travel is the world's largest specialist running travel brand. Founded in 1979, Marathon Tours & Travel is the official tour operator for many of the world's most popular running events across all distances and genres. Their Seven Continents Club®️ makes it possible for runners to conquer a marathon, half, or ultra on all seven continents and receive a special medal and certificate of achievement.
The Marathon Tours & Travel team recognise that Comrades Marathon is the pinnacle for every runner and their number one priority is you, the runner. They recognise that many months are invested in training and time spent away from family and friends. Their travel packages offer the opportunity for all to share in the experience. Book with Marathon Tours & Travel for great value packages which include accommodation, airport transfers, private race transfers, expert support, celebrations, meals, sightseeing and for the foreign athlete they offer guaranteed race entry.
Booking with Marathon Tours & Travel allows you to concentrate on the task in hand, arriving without stress and celebrate your achievement together with other runners from around the world!
Book now with your preferred office USA office UK office Australian office