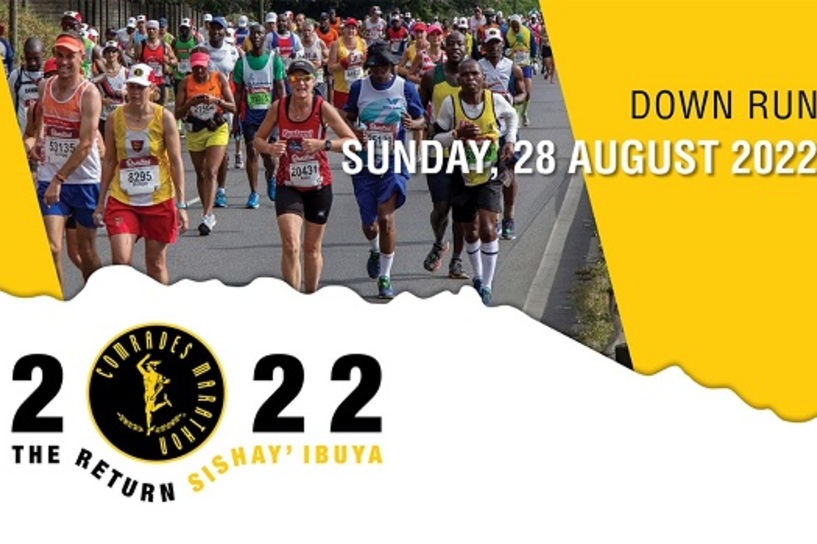 COMRADES EXPO BECKONS
With about two weeks left, the countdown to the 2022 Comrades Marathon has already begun. Set in the beautiful and warm City of Durban, the three-day Comrades Expo preceding race day is back with much anticipation and excitement from the organizers, runners, exhibitors and supporters.
As we are all aware, 2022 started off slowly and with grave uncertainty, many sectors of the economy could not make long term financial commitments out of fear of further Covid-19 restrictions. The exhibitions and events management industry equally experienced such challenges. The world is now open and there is much needed economic activity across all sectors.
According to Synergy Business Events MD, the exhibitions management company tasked with running the Comrades Expo, Mr Tiisetso Tau, "We are excited to announce that we have surpassed the 75% exhibitions sales milestone for 2022. When we started the sales cycle, it seemed like a daunting task having to navigate around the Covid-19 regulations and limitations on hosting events such as venue capacity, budget cuts by corporates, job losses and general economic volatility etc."
Tau added, "However, since the lifting of the restrictions, we have seen an upward trajectory of exhibitor space enquiries and conversion. For us, this is a demonstration of trust and commitment that the Comrades Marathon community has on the significant contribution that such an event has to the economy."
"This year's Expo has attracted the likes of Dischem, Gu Energy Lab, Garmin, SA Society of Physiotherapy, KZN Sharks Board, Automobile Association of SA, Kyron Laboratories, various government departments and will include CMA sponsors, Mr Price Sport, First National Bank, Toyota and the Official Comrades Charities. The Expo is where ordinary South Africans, Comrades supporters and athletes themselves can be exposed to the latest brands and innovations," said CMA Marketing Manager, Delaine Cools.
"We are calling on interested exhibitors who are still deciding to participate in the Expo to contact Synergy Business Events to book their spaces. This is one year in which you do not want to miss the opportunity to showcase your offerings and engage with your brand followers and potential new users.
Please take note of the following Expo dates: 15 August 2022: Expo space booking closes. 23rd to 24th August 2022 is the Expo build up, followed by the actual Expo opening on 25th to 27th August 2022. We will then breakdown on 27th until 28th August 2022," said Tau.
For sales and expo enquiries please visit Comrades Expo – Comrades Marathon | The Ultimate Human Race OR contact:
rembu@synergybe.co.za – 076 296 0944
lebohang@synergybe.co.za – 064 742 3887
comrades_exhibitors@synergybe.co.za Alternatively contact our office on (011) 476 5104