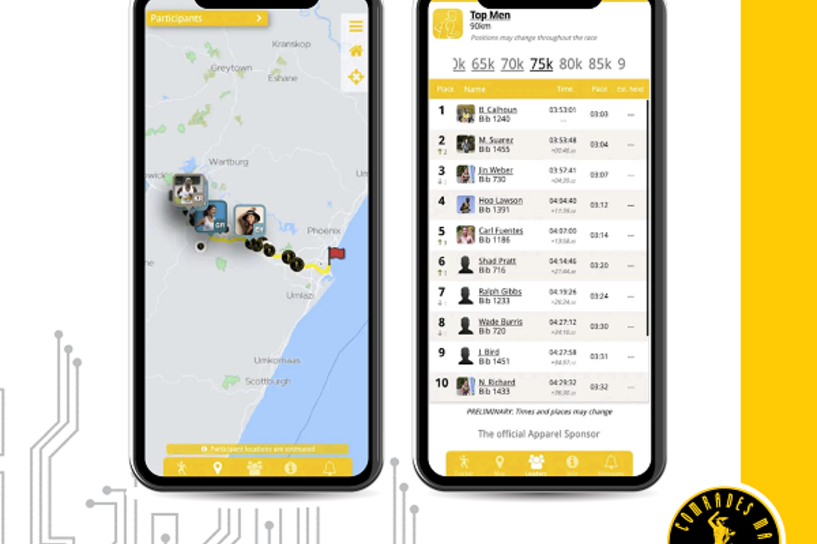 DOWNLOAD THE NEW COMRADES MARATHON APP
Runners and spectators are urged to download the NEW official Comrades Marathon App. The App is fun and informative and contains the latest updates on the world's greatest ultramarathon.
Some of the highlights include:
• Participant times, paces, estimates, and places in real-time;
• Interactive Course Map & Live Map Tracking;
• Easy tracking of multiple participants at the same time;
• Push Notifications as progress is made on course;
• Event Info and Messaging;
• Live Leaderboards;
• Social Sharing & Notifications
Athletes who have entered for the 2022 Comrades Marathon can now claim their individual runner profiles via the app, spectators can also select their favourite athletes to follow and track.
The app is available via the Google Play and Apple App Store.