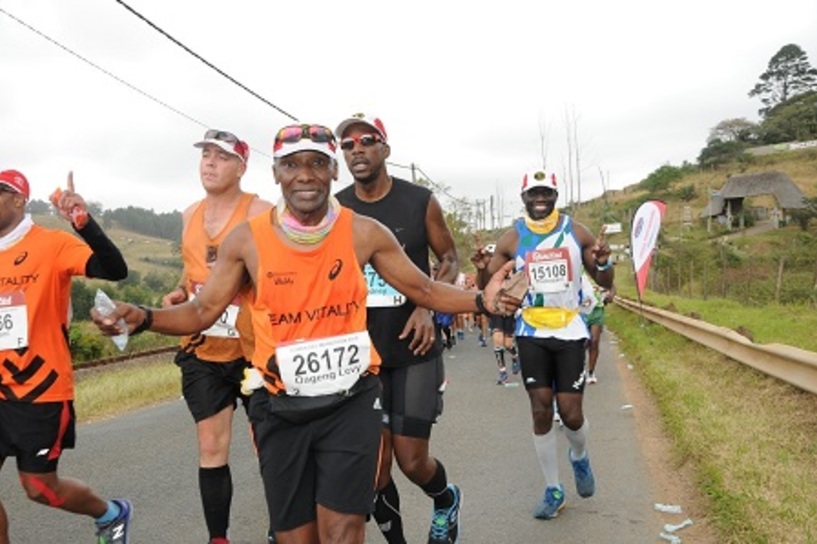 MY COMRADES STORY BY OAGENG MOILOA
"It was 2014 when I found myself at the pulpit preaching to a congregation, made up mostly of young, aspirational people. The majority of them had only Grade 12 behind them and were striving for a bit more.
My goal that day was to encourage them to go out and make something of their lives, to dream bigger and achieve more. Many of them were clearly not interested, shrugging off the idea of even listening to me, mostly because to them, I seemed old and out of touch with their reality.
They said being over 30 years old was a disability of some sort. I challenged them that if I, at the ripe age of 55 years, could go out and run the Comrades Marathon, anyone could start anything.
I then registered for my first Comrades Marathon. I ran but couldn't finish.
The following year I entered again, ran the gruelling 90km and finished. I not only found the joy of running, I discovered things about myself that I had never known.
The Comrades Marathon teaches us discipline, dedication and devotion on a whole other level. It gives new meaning to the things we hold dear; it helps us rediscover the joy of running, making new friends and being part of an international community of runners.
I did not see this becoming my addiction! The Comrades Marathon is a never-ending love affair. I am now registered for my 6th Comrades. See you on Sunday, August 28th."
The winner of this month's Mr Price Sport voucher is Oageng Moiloa.